Most of my adventures take place inside my house, my office, my books, my laptop or my mind. But I'm told there's a whole wide world out there, and in order to stay healthy, I'm supposed to spend more time in it (if only to get the daily recommended dose of vitamin D). To accomplish this — and to experience another "first" — I've decided to try letterboxing.
What is letterboxing? This is the official definition from letterboxing community Atlas Quest:
"Letterboxing is an intriguing pastime combining artistic ability with delightful treasure-hunts in beautiful, scenic places."
Here's the gist: Someone places a rubber-stamp and a journal inside a box and hides it somewhere in the world. Then, they post clues/directions to that box online, either on Atlas Quest or Letterboxing North America.
Participants look up the clues and embark on a real world search for the box. Once a box is found, participants use the stamp inside to add the box owner's mark to their journal. They also imprint their own unique stamp in the enclosed journal.
Basically it's a way to explore the world, find treasure and share art.
Experienced letterboxers apparently create their own rubber stamps. But since I'm a newbie, I decided to purchase a few and choose one as my sigil. I ordered three that were custom-made on Etsy.
This one represents my love of books.
This one represents my love of obits.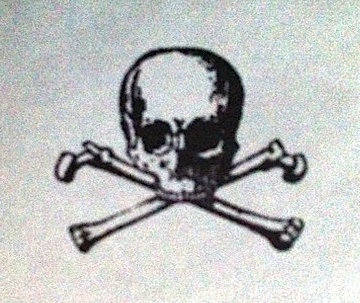 This one represents my love of cemeteries.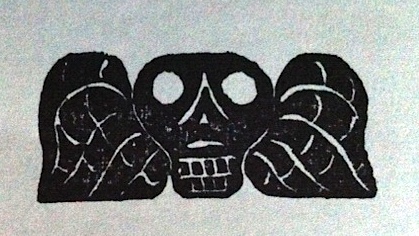 Which one should I use? Vote in this poll: